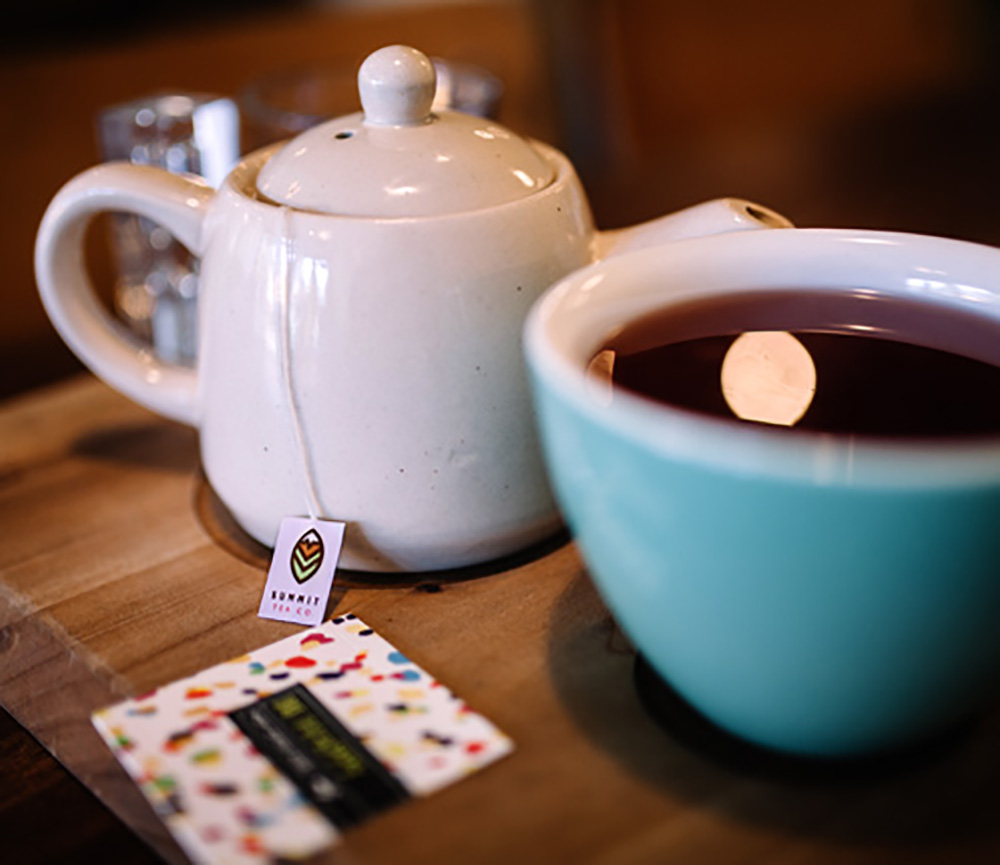 By Marji Waller-Thompson, Founder
A great cup of tea is hard to find – we've traveled to China to bring some of the best teas to you. Welcome to Summit Tea! My family and I are very happy to welcome you to the wonderful world of premium teas.
Our story started when I, Marji, lived in China from 2002-2004. During my time there, I learned how wonderful loose whole leaf tea is, and I had the chance to taste traditionally produced teas of all varieties – black, white, oolong, green, and even tisanes (herbal infusions).
When I moved back to the Pacific Northwest, I brought my interest in quality whole leaf tea back to share with a good friend named Mary. Our interest in tea was piqued by how closely fine teas parallel fine wines. Just like a glass of wine, each tea is an individual to be enjoyed on its own or coupled with food.
The tea that most people are familiar with come in tea bags, however tea bags tend to be a lower grade of tea made from tea fannings, the "tea dust" that remains after the whole leaf tea is packaged. We knew that Summit Tea could provide an opportunity to share the endless, wonderful world of the highest quality teas that are just waiting to be tasted.
The name "Summit Tea" represents that our business provides the top teas available. This name is also appropriate because some of the world's best teas are grown at higher elevations. Most of our tea is direct sourced and produced in China, but some of our premium providers are located in France and the Pacific Northwest. We have worked to gather a beautiful and delicious array of teas to meet everyone's tastes. In addition to traditional teas, we also offer decaffeinated and herbal (naturally caffeine-free) options.
In 2011  my brother and his wife, Tom and Patti Waller, took ownership of Summit Tea and relocated to the beautiful Southern California city of Redlands.  Tom and Patti's vision was to direct source their Chinese teas from one farmer as well as expand Summit Tea by serving Coffee Communities and independent Markets. All this while continuing to serve our growing on-line Retail Customers. 
We look forward to sharing these fine teas with you as we invite you to try all our teas. You will not be disappointed!